Picard Peanuts
Establishment and food at 876 Dundas Street, Woodstock, ON N4S 1G7, Canada. Here you will find detailed information about Picard Peanuts: address, phone, fax, opening hours, customer reviews, photos, directions and more.
Opening hours
| | |
| --- | --- |
| Sunday | 11:00am — 05:00pm |
| Monday | 09:30am — 05:00pm |
| Tuesday | 09:30am — 05:00pm |
| Wednesday | 09:30am — 05:00pm |
| Thursday | 09:30am — 05:00pm |
| Friday | 09:30am — 06:00pm |
| Saturday | 09:00am — 05:00pm |
Photos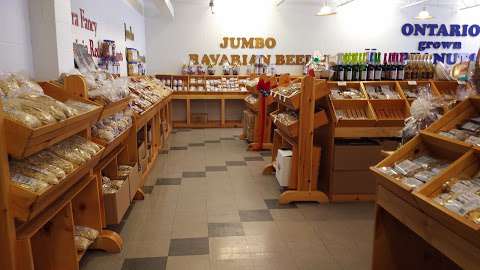 Reviews of Picard Peanuts
Sorry, but now we haven't any revews about Picard Peanuts.
About picardpeanuts.ca
Picard Peanuts
2015 GIFT BOX LISTING THE ORIGINAL PICARD'S PRODUCTS. Our Chipnuts a Crispy Potato Chip covered Peanuts, Extra Fancy Redskin ..Picard Peanuts Christmas Gift basket and Gift Boxes. The perfect Gift! For more than two decades, families and friends have come from miles around for the fresh roasted peanuts and specialty products at Picard's Peanuts. The home of the Canadian peanut, Picard's Peanuts is owned and operated by the Jim Picard who pioneered the first commercial shelling plant in Canada. Processin
Picard Peanuts St Jacob's Talbotville, Waterford, Niagara on the Lake Picard Peanuts Christmas gift boxes chipnuts, peanuts picard peanuts Windham Centre, Fonthill, Morriston, and Woodstock.peanuts, picard peanuts, picard's, peanuts, St. Jacob, Niagara on the Lake, Talbotville picard peanuts, picards waterford For Picard Peanuts Windham Centre. Picard Peanuts Fonthill, Picard Peanuts Morriston and Picard Peanuts Woodstock. Directions, hours and locations.